DUSTIN SERVISS
Business Risk Analyst & Cash Flow Coach | CFP CLU CHS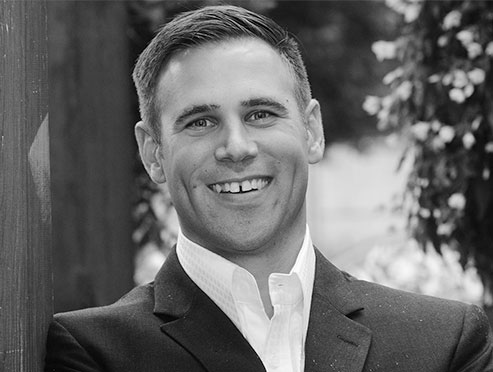 Upon meeting Dustin for the first time it does not take a person very long to realize that "Adventure" is a major part of Dustin's life. Adventure resides inside his practice with taking roads less traveled in the financial industry including, the use of technology, client experience processes and including staff in overall business decisions. Outside his practice he is never shy of experiencing something unique with his clients. From fishing 200lb Sturgeon Fish to Racing Exotic Cars in Las Vegas, Dustin always try's to fit something new in.
After graduating with a diploma in Civil Engineering, risk management, efficiency, and strategy are deep-rooted in Dustin's background. This experience provided the base for him to launch into the financial and business consulting field. Currently, a business owner himself is involved in commercial real estate, partnerships and is stewarding over $100 million in net worth for business owner clients in BC and Alberta. Dustin's hands-on experience is much more than textbook learning. He is a landlord and a tenant, he has a successful wealth management business operating for more than 13 years. He has stories and battle scars of his own, he understands staffing, projections, operations, and where the blind spots lie for business owners. He is very well connected in the legal community as he is the trusted advisor to over 1100 lawyers and legal staff in BC. He holds a Chartered Life Underwriter (CLU) designation which is Canada's premier wealth transfer and estate planning designation.
Catalyst Strategies welcomes Dustin's can-do approach and providing clients a unique experience. Using visual teaching methods it doesn't take long to appreciate Dustin's quick, easy-to-understand findings of your business.
Managing your cash flow can make or break your business, your personal finances and impact your overall lifestyle. Dustin will work with you to brainstorm ideas on how best to manage your cash flow month to month and yearly planning. You may be able to make small changes in your monthly income and expenses that create lasting results for your business/lifestyle long term. Run your cash flow by Dustin and put more money in your pocket, your business's pocket, in your investment account, or other useful necessities. Dustin will provide you with an easy-to-follow tool to get a handle on your expenses, right now.
Dustin, his wife Jody, and their two sons enjoy an active Okanagan lifestyle, participate in a variety of outdoor and cultural activities, and appreciate the people, amazing food and wine, and the vibrant culture of Kelowna.